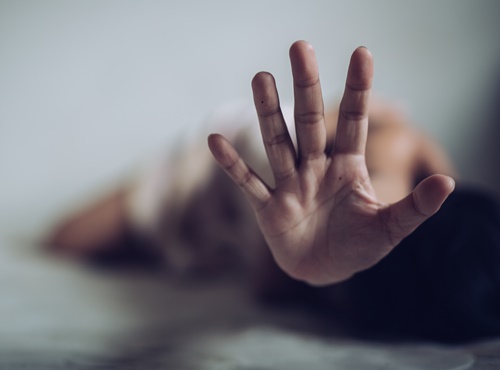 The U.S. Department of Defense reports that human trafficking is "the world's fastest growing crime," exceeding $100 billion in revenue annually.


The Department of Homeland Security identifies human trafficking as a "modern-day form of slavery involving the illegal trade of people for exploitation or commercial gain," and notes that it affects tens of millions of people worldwide annually. It is a global epidemic.


More people are enslaved now than at any point in history
.
Do these statistics move you as much as they move me? There's more…


+ + Human Trafficking and Christian Persecution: How Are They Related?


Christians are routinely targeted by human traffickers in places where believers are persecuted for following Jesus. Their life's choices are spitefully suppressed through economic disadvantages thrust on them for being Christians in societies dominated by anti-Christian rhetoric and beliefs.


Often, victims of systemic persecution are given no protection or justice from corrupt law-enforcement officials. Sadly, they are routinely deceived by the promise of honest employment, but are then enslaved by their 'employer' for other purposes.


+ + Two actions you can take today!


The good news is, we can do something about this crisis -- right now!


First… Help provide the necessary resources to these persecuted Christians and other victims (a large majority being young women) to give them an opportunity to find dignity and hope in their lives.


Your gift to Liberty Relief International
will help restore the lives of persecuted Christians and others who have been victimized by human trafficking or other injustices in more than 60 countries through the following specialized methods:
Trauma Counseling
Vocational & Literacy Training
Biblical Discipleship
Emergency Relief
Church Leadership Development
Medical Care
Safe Houses
Small-business Micro-loans
Our goal is to raise $10,000 this month to assist our partner in the fight against human trafficking and the restoration of victims' lives.


Second… Pray against this heinous crime. Pray that traffickers would be caught and convicted. Pray that corruption, which fuels human trafficking and prostitution, would be rooted out. Pray for ministries that are reaching out to rescue women from forced prostitution and human trafficking. Pray that God Himself, who hears the cry of the helpless, would reach out with His love and mercy and set many free.
Please, take a minute right now to help save and change a trafficking victim's life through your prayers and
financial support
.