We've been challenged to provide 2500 Bibles this month for believers living under extreme persecution - where coming to faith in Jesus can be a death sentence, or worse. Find out how you can help today. - Mat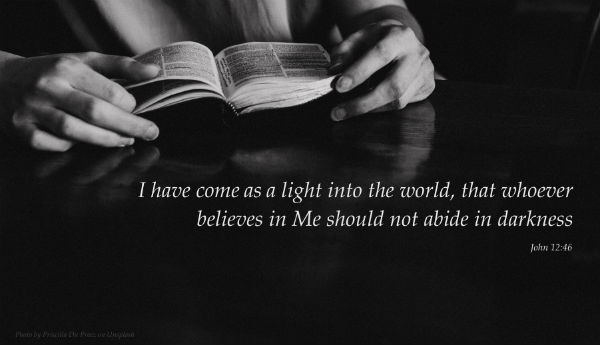 It's hard to imagine living in a nation where eleven Christians are killed each day because of their faith. In at least fifty countries around the world, that is shocking reality is faced by people just like you and me, our family members, friends or neighbors - simply for deciding to follow Jesus. Many suffer beatings, rape, imprisonment, mutilation, forced marriage and conversion, and even death.
It might also surprise you to know that the majority of those persecuted Christians have yet to hold a Bible, or read for themselves the very words of the God in whom they believe.
Liberty Relief International is working to change that, and we need your help. Just five dollars provides one Bible for one of these precious brothers or sisters in his or her native language, including versions for little children.

In March, we set a goal to send 1000 Bibles to persecuted believers in Muslim-controlled countries of the Middle East. Toward the end of the month, we had not yet met our goal. However, a generous donor called to find out how much we lacked, gave that amount, and challenged us to do twice as much this month!
Personally, I can't think of a better way to celebrate the Resurrection of our Lord than to make His Word available to others. Will you join me?
With nearly 69 million refugees all over the world, even 2500 Bibles is merely a drop in the bucket, but what a life-changing difference you will make to those who receive your gift of God's Word.
In just a few minutes you can provide the Word of God to these hungry believers in the most persecuted nations of the world.

Jesus said, "I have come as a light into the world, that whoever believes in Me should not abide in darkness" (John 12:46 NKJV).
Your tax-deductible gift of 50, 100, or more today can provide the Light of God's Word and critically needed discipleship materials to our brothers and sisters living in extreme persecution around the world.
As you celebrate the Resurrection of our Lord, please help send His Word as a gift to new believers suffering persecution by making your tax-deductible gift now. Thank you, in advance, for being a lifeline of compassion and provision to those in need.
God bless you,

Mat Staver
President