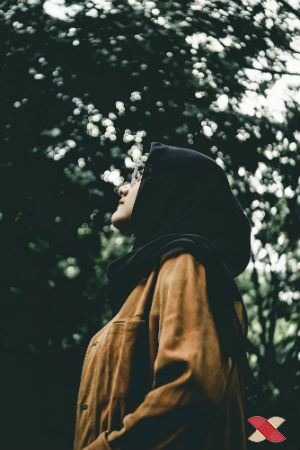 For extreme Muslims, the mention of Jesus - especially His death on the cross and resurrection - triggers intense reactions. Islam acknowledges Jesus as a prophet, nothing more.
Yet, Jesus is making Himself known to Muslims. Sources around the world document encounters with Muslim men and women who have questions because they have had a dream or a vision involving Jesus.
Our Christ-centered ministry partners in the Middle East have shared that the three most common questions that Muslims ask about Christianity are...
Why do you have three Gods? (In reference to the Trinity.)

Who eats their God? (In reference to communion.)

How can God have a Son if he does not have a wife?
Many Muslims are curious about biblical teachings but need more information to fully understand foundational principles of the Christian faith.
That's where you come in.
Liberty Relief International has a goal to send 2500 Bibles to some of the harshest regions in the world this month.
For just 5 dollars, you can place a copy of God's Word into the hands of a persecuted Christian, new believers with Muslim backgrounds and spiritual seekers who want to know more about Jesus.

This outreach is part of our ongoing efforts to work with Christ-centered relief organizations to meet critical needs wherever Christians are under threat.
On the World Watch List of fifty countries where Christianity is illegal, Christians endure extreme physical, emotional and financial persecution. In all but a few of those countries, "Islamic Oppression" is listed as the source of persecution.

Your gift of 25, 50, 100 dollars or more today will make a life-changing difference to men, women and children who receive your gift of God's Word in their native language.

As we celebrate the resurrection of our Lord today, let's keep in mind the words of Paul, and..."Let the message of Christ dwell among you richly as you teach and admonish one another with all wisdom through psalms, hymns, and songs from the Spirit, singing to God with gratitude in your hearts" (Colossians 3:16).
Please join me in sending Bibles to these precious brothers and sisters this month, and remember to pray for the millions who are facing harsh persecution for their Christian faith around the world.
Thank you, in advance, for being a lifeline of compassion and provision to those in need.
God bless you,

Mat Staver
President