"The God who gave us life gave us liberty...Can the liberties of a nation be thought secure when we have removed their only firm basis, a conviction...that these liberties are the gift of God?"

—Thomas Jefferson


As we celebrate Independence Day and the birth of our "One Nation Under God," I am extremely grateful to live in a country where freedom of religion is still a protected right for every American citizen.
It is out of that deep thankfulness that I stay very much aware of the plight of our brothers and sisters in other countries where Christianity is outlawed. The atrocities committed against Christians throughout the Middle East, northern Africa, Asia and beyond are utterly heartbreaking.
That's why Liberty Relief International's mission is to help minister to the physical, emotional, and spiritual needs of those suffering under harsh persecution.
When you partner with LRI, your compassionate gifts help provide for immediate humanitarian needs like emergency food, water, shelter and safety, as well as trauma counseling, literacy training, and job training; restoration assistance to rebuild churches and homes; Bibles, Bible study materials and discipleship training for new believers.
Will you make a secure, tax-deductible gift online of 50, 100, 500 dollars or more today to will enable us to send urgently needed aid to our Christ-centered partners in the field who are working with believers and others at constant risk from violence, torture, false imprisonment, kidnapping, rape or even death?

In regions controlled by Islamic extremists, Christians are facing total eradication through nothing short of genocide. In recent weeks, I've shared stories from countries where these extremists have targeted Christians during worship services—gunning some down, burning down buildings, and kidnapping believers to be tortured, sold into slavery or sex-trade and worse. These attacks are especially concerning as we see more and more ground gained by extremists in America. As I wrote in our Patriot's Handbook on Sharia's Threat to American Culture:
We have been given great treasures in our Constitution, Bill of Rights, and Judeo-Christian heritage. But there are forces at work in America that are taking our nation down the path to destruction. Every patriotic American should carefully consider how much longer he or she will be able to enjoy freedoms they hold dear: The freedom to worship God … the freedom of speech … the freedom to Assemble … the freedom to petition our government … and many other liberties that form the bedrock of our constitutional republic. […] Yet our greatest threat is one we can no longer afford to ignore: It is opening the door to an enemy sworn to defeat us and completely destroy everything it means to be an American. I am speaking of radical Islam and the Sharia legal code. […] Radical Muslims see civilization Jihad as an essential strategy in attaining world domination. In many parts of America, we can already see its effects.
I pray that you and yours are abundantly blessed this 4th of July, and that God will indeed continue to bless America. Celebrate the freedoms we enjoy in this great nation while staying mindful and prayerful regarding our suffering brothers and sisters in other countries who face horrible persecution for their faith.

Please remember to pray for Christians around the world who are suffering violent persecution for their faith. Your gifts and prayers are truly a lifeline. Thank you in advance for standing with LRI to pray for and care for our hurting family all over the world!
God bless you,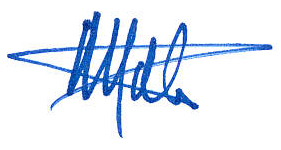 Mat Staver
Chairman