Boko Haram can destroy our homes.
Boko Haram can destroy our money.
Boko Haram can destroy our people.
But one thing Boko Haram can NEVER destroy
is the life that is given to Jesus Christ.
So we will not be in fear.
We will be in hope and in faith.
—Pastor Marcos, Nigeria

Though my recent updates have focused on the brutality of the attacks against Christians at the hands of extremists, it is important to remember this is only one side of the story.
Christians in the northern and middle regions of Nigeria suffer frequent violent attacks at the hands of militant Islamic groups. Many are killed mercilessly, while others suffer physical injury and loss of property. In Sharia-ruled (the Islamic legal code) states of north Nigeria, Christians face discrimination and exclusion as second-class citizens, and believers from a Muslim background face even greater rejection and punishment from their own families pressuring them to give up Christianity.
However, in the midst of suffering, God's grace is conquering fear. We rejoice when we hear updates from people like Pastor Marcos in Nigeria. His church was torn to pieces by Boko Haram, leaving nothing but the battered remnants of a couple of walls standing. As he leads the effort to rebuild, Pastor Marcos' words are so humbling and so challenging. He shares,
The U.S. people heard that we are in the crisis of Boko Haram in Nigeria. Thank you so much for your concern for us. The U.S. people continued to pray for us. They helped us with money, with food, with teaching, with Bibles, in many ways. We thank them very much for that. And we want to remind them that what happened to us in Nigeria is not a new thing. It has been happening since Bible days. We do not pray that the persecution stop, because it has always been. We pray, Let God give us the courage to endure Boko Haram.
No terrorist, no militant group, no daft dictatorship can ever destroy what is hidden in Christ Jesus. Let us pray for their courage, strength, and endurance in the face of great trials, and let us stand together as the FAMILY OF GOD to care for their needs in the heat of this struggle.
When you partner with LRI, your compassionate gifts help provide for immediate humanitarian needs like emergency food, water, shelter and safety, as well as trauma counseling, literacy training, and job training; restoration assistance to rebuild churches and homes; Bibles, Bible study materials and discipleship training for new believers.
Will you make a secure, tax-deductible gift online of 50, 100, 500 dollars or more today? Your gift will enable us to send urgently needed aid to our Christ-centered partners in the field who are working with believers and others at constant risk from violence, torture, false imprisonment, kidnapping, rape or even death.

In what the UN calls Africa's "unprecedented" humanitarian emergency, families across Burkina Faso, Niger, Nigeria, Chad and Mali are fleeing their homes and meager livelihoods due to the escalating violence. According to recent reports, over 4 million people are currently displaced in the Sahel region of West Africa. Many face critical food insecurity and acute malnutrition is threatening the lives of close to 400,000 children.
Please remember to pray for Christians who are suffering violent persecution for their faith, and share these updates with your family, friends and church to raise awareness of this need. Your gifts and prayers are truly a lifeline. Thank you in advance for standing with LRI to pray for and care for our hurting family all over the world!
God bless you,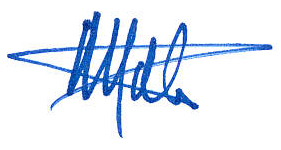 Mat Staver
Chairman



* Representative photos/names used for security reasons.