In the Democratic Republic of Congo (DRC), nearly 95% of the population is Christian—and the rebel terrorist group Islamic Allied Democratic Forces (Islamic Forces, or IF) has pledged allegiance to Islamic State (ISIS), confirming an Islamic expansionist agenda in that country.
It is a chilling headline that further confirms the agenda of radical Islam: Domination by any means.
The New York Times reported in April that Islamic Forces (IF) in Congo have been receiving funds for their attacks from ISIS. Regarding initial attacks against the military at that time, the article stated, "Islamic State propagandists asserted responsibility and described Congo as the 'Central Africa Province of the Caliphate,' according to the SITE Intelligence Group, which monitors Islamic State announcements." (A caliphate is a religious empire controlled by Sharia, the Islamic legal code.)
Our ministry partners on the ground in Congo have confirmed a rise in attacks specifically targeting Christians there over the last sixth months, resulting in at least 90 known deaths, 131 people kidnapped and roughly 12,000 people displaced. They are increasingly concerned as the need for humanitarian aid rises, stating, "The deaths leave behind large numbers of children and elderly who have been made even more vulnerable to starvation in already precarious circumstances."

In addition to the loss of life, Christian civilians are facing devastating economic losses as IF loots and destroys properties. At least six churches have been burned down and two church-run clinics and health centers have been destroyed.
A local community leader shared, "We have heard the rebels saying they worked for long in the domains of kidnapping and killings, but now they want to move to the stage of occupying the territory. They want to occupy the area they claim as theirs." According to the report, IF declared that North and South Kivu provinces are part of the caliphate they intend to create in the DRC, stating:
The Mbau-Eringeti-Kamango triangle, which falls within the caliphate, hosts the IF training center.

IF will no longer attack the local population but focus on the church and church institutions like hospitals, schools, businesses.

Anyone who wants to be on good terms with IF should become a Muslim.
We need to respond to this IF/ISIS expansion immediately. Please take action with Liberty Relief International in the following ways...
#1 PRAY for Christians who are suffering violent persecution and imprisonment for their faith in Jesus.

Pray for peace in the DRC and that God would change the attackers' hearts.

Pray for God's comfort to all who are dealing with the loss of loved ones and for healing from trauma.

Ask God to strengthen believers' faith and that their pastors would also be united and courageous.

Pray for God to meet the needs of every believer and family that is targeted.
#2 GIVE urgently needed aid to our Christ-centered partners in the field who are working with Christians and others at constant risk from violence, torture, false imprisonment, kidnapping, maiming, rape, or even death.
You can send a secure, tax-deductible gift online of 50, 100, 500 dollars or more today that will help provide for immediate humanitarian needs like emergency food, water, shelter and safety, as well as trauma counseling, literacy training, and job training; restoration assistance to rebuild churches and homes; Bibles, Bible study materials, and discipleship training for new believers.
#3 SHARE these updates with your family, friends, and church to raise awareness of this need. You can also follow LRI on Facebook for updates.

Thank you in advance for standing with LRI to help believers in Congo and other areas of the world where persecution is on the rise. Your prayers and donations are truly a lifeline for our persecuted family all over the world!
God bless you,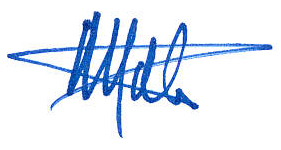 Mat Staver
Chairman
* Representative photos/names used for security reasons.