Their homes are looted and burned, their livelihoods lost, their crops and food stores destroyed and pillaged. Christians in the Sahel region of West Africa are facing dire situations and displacement and need our help now…

Christian families across Burkina Faso, Niger, Nigeria, Chad and Mali, and parts of other countries that make up the Sahel region of West Africa are suffering under escalating jihadist violence in their region.
Our Christ-centered partners in the region tell us:
Their radical ideology has inspired, or infiltrated, numerous splinter groups such as Islamic State West Africa Province, a deadly group which broke away from Nigeria's Boko Haram, and which targets and enslaves Christian women and girls as an integral part of their conquest strategy.
The poverty, lack of employment opportunities and corruption makes many susceptible to the message of radical Islam, which falsely promises a new political order free from corruption.
And the two most chilling warnings from our on-the-ground partners' report:
If the militant groups have their way, Christians and "moderate" Muslims who do not subscribe to their extremist ideology

will be killed and driven out of the entire region

.
The rise of Islamic militancy in the Sahel should also be seen as part of a global trend. The spread of ideas and practices of Islamic militant groups has been made easier by the Internet and increasing use of smart phones in Africa.
The threat to "convert to Islam or die" is being heard with more frequency as these extremists push to establish their caliphate (dominance/governance) on African soil. The "genocidal eradication" of Christians is intended not only to kill Christians, but also to ignite fear in the region as a whole.
The UN calls the resulting number of displaced people—currently estimated at more than four million—an unprecedented humanitarian emergency. Many face critical food insecurity and acute malnutrition is threatening the lives of close to 400,000 children.
Liberty Relief International is committed to sending relief assistance to our partners on the front lines in these areas of great need and tremendous persecution—but we need your help in order to truly have an impact.
Your generous, tax-deductible gift today of 50, 100, 500 dollars or more will help us minister to the physical, emotional and spiritual needs of those suffering under such harsh persecution in this region, and beyond.
When you partner with LRI, your compassionate generosity helps Christians and others who constantly face violence, torture, false imprisonment, kidnapping, rape or even death because of their faith.
With your help, our Christ-centered partners in the field in can also offer trauma counseling, literacy training and job training for people starting over; restoration assistance to rebuild churches and homes that have been destroyed; and provide Bibles, Bible study materials and discipleship training for new believers.

Please give today and join us in praying for Christians who are suffering violent persecution for their faith all over the world, and share these updates with your family, friends and church to raise awareness of this need.
Your gifts and prayers are truly a lifeline for Christians who are suffering for their faith. Thank you in advance for standing with LRI to pray for and care for our hurting fellow believers all over the world!
God bless you,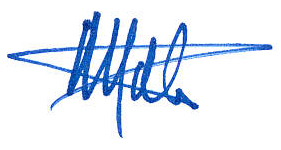 Mathew D. Staver
Chairman


* Representative photos/names for security reasons.