Christians in six villages along the Turkey-Syrian border appear to have been targeted for extermination over the weekend. A series of fires set in the Syriac Christian villages of Elbegendi, Güzelsu, Dibek, Üçköy, Üçyol and Dagici strategically burned homes as well as acres of crops including nearly 8000 olive trees. Though the source of the attack is still under investigation, arson is a commonly used method of attack by rebels in the region.

One day before the fires, FaithWire reported that 100,000 Syrian Christians, in fear for their lives, pled for U.S. intervention after the Turkish army ordered "a strategic gathering of troops on the Turkish-Syria border."
According to Syriac Christian political leader Bassam Ishak, "If Turkish forces come in, the expectation is that they will push out the inhabitants and turn the region over to extremist jihadist groups that they support, just like they did in Afrin a year ago."
The Kurdish city, Afrin, had become a haven to Christians and Yazidi refugees fleeing the Syrian civil war and ISIS militants in previous years. Last year's invasion by Turkish troops and Syrian rebels left many dead and thousands of Christians once again displaced. Turkish troops still occupy the region. The U.S.-backed Syrian Military Council said in a statement:
Turkey has amassed its forces and its jihadist proxies at [the border]. It clearly aims to invade Northern Syria. […] Turkey aims to kill and destroy us and to finish the genocide against our people. [There] are still more than 100,000 Syriac Christians living in NE–Syria and they will be killed or driven away if Turkey invades.
Please join Liberty Relief International in responding to this urgent need for prayer for the Christians and others in the line of fire in Syria. We are also committed to sending resources to our Christ-centered partners on the ground to provide emergency food, water and shelter for men, women and children suffering such harsh persecution…but we need your help in order to truly have an impact.
You can also help us minister to the physical, emotional and spiritual needs of fellow believers with your generous, tax-deductible gift today of 50, 100, 500 dollars or more.
When you partner with LRI, your compassionate generosity helps Christians and others who face violence, torture, false imprisonment, kidnapping, rape or even death because of their faith. With your help, our Christ-centered partners in the field can also offer trauma counseling, literacy training and job training for people starting over; restoration assistance to rebuild churches and homes that have been destroyed; and provide Bibles, Bible study materials and discipleship training for new believers.

Please give today and join us in praying for Christians who are suffering violent persecution for their faith all over the world, and share these updates with your family, friends and church to raise awareness of this need.
We will keep you updated as this story continues. In the meantime, know that your gifts and prayers are truly a lifeline. Thank you in advance for standing with LRI to pray for and care for our hurting family all over the world!
God bless you,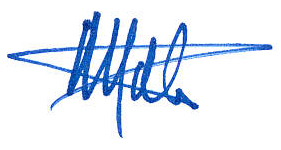 Mathew D. Staver
Founder and Chairman

*Representative photos/names for security reasons.