Your thirty-five dollar gift today can provide a monthly emergency relief pack for a Christian family in crisis in Syria.
Over the past month, brutal attacks against Christians in Syria have become more frequent and more widespread along the border with Turkey. For example . . .
The same day in the city of Afrin, eleven people, including children, were killed by a car bomb in a residential area. The blast left many others wounded and damaged many homes.
A 60-year old Christian school teacher was abducted from her village, brutally and repeatedly raped and tortured over a nine-hour period, and then stoned to death by Islamist militants. Members of her church found her body the next day.
Last weekend, six different Christian villages along the Turkey-Syrian border were set ablaze—destroying homes, crops, and nearly 8000 olive trees. Arson is a commonly used method of attack by rebels in the region.
Keep in mind: These are only some of the attacks and vicious acts that we hear about. We've received word that attacks against Christians, specifically women and girls, have increased overall.

Christians in the border region are pleading for prayer and help right now because of a "strategic gathering of troops on the Turkish-Syria border." They desperately fear a repeat of the targeted attack that took place in Afrin last year by Turkish-backed jihadist rebels that amounted to nothing less than ethnic cleansing in the form of population displacement. They kill or otherwise eradicate everyone in the area and then leave it under the control of extremist jihadist groups.
"When you are given the choice to convert from Christianity back to Islam—or die—you must gather your family and flee," as one man explained.
As a friend of Liberty Relief International, I know this concerns you as much as it does me. Friends like you—who stand with us through prayer, sharing urgent requests, and giving generously—are truly a lifeline for our hurting brethren around the world.
We've just confirmed that our Christ-centered partners in the field in Syria are working to provide practical humanitarian assistance to meet this urgent need.
For just 35 dollars, you can provide a monthly emergency relief pack for one Christian family in Syria that has lost everything. Many have been refugees in their own land for several years, living like nomads as fighting sweeps through their land, displacing them again and again.
When you partner with LRI, your compassionate generosity helps Christians and others who face violence, torture, false imprisonment, kidnapping, rape, or even death because of their faith. With your help, our partners in the field in can also offer trauma counseling, literacy training and job training for people starting over; restoration assistance to rebuild churches and homes that have been destroyed; and provide Bibles, Bible study materials, and discipleship training for new believers.
Your generous, tax-deductible gift today of 35, 70, 140, 525 dollars or more will help relieve suffering by providing emergency food, water and shelter for men, women and children enduring such harsh persecution in Syria and beyond.
Please continue to pray for Christians who are suffering violent persecution for their faith all over the world. Will you also share these updates with your family, friends, and church to raise awareness of this need? Thank you in advance for standing with LRI to pray for and care for our hurting family all over the world!
God bless you,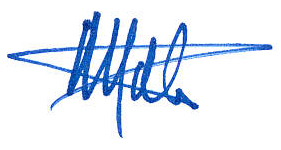 Mathew Dr. Staver
Founder and Chairman