"If the world continues to do nothing,
the result will be the elimination of the
Christian presence."

Bishop Laurent Dabire of Dori, president of the
bishops' conference of Burkina Faso and Niger
Bishop Dabire's concerns, recently expressed to Angelus News, should resonate with you—and with every Christian around the world. Believers in Burkina Faso know they are being targeted for annihilation by Muslim extremists coming in from Mali and other regions… and, tragically, the world is silent.
Pastors and parishioners have been told at gun point to "convert to Islam or die,"
before being shot to death. Catholic churches in various cities and villages have been surrounded by dozens of armed militants who just open fire. In one city, the gunmen singled out four men for execution simply because they had "Christian names and wore crosses."
In a previous report, I shared with you that even those who sheltered Christians in Burkina Faso were being targeted. We also just received word of an attack in Tapoa Province—the first in that region. On Sunday, Jihadists stormed a Catholic church and a Protestant church, leaving three believers dead and more fleeing in fear. Jihadists have even threatened areas labeled "safe havens" for displaced persons in the country.
In his report on global persecution of Christians, British Foreign Secretary Jeremy Hunt stated what many refuse to believe: "The specific stated objective of extremist groups in Syria, Iraq, Egypt, and northern Africa [Burkina Faso] is the violent eradication of Christians."
I believe it—and I think you do too. That's why we must not stand idly by as a war on Christians takes place in these countries. I ask you to take action today through PRAYER, GIVING, and SHARING stories like these that are largely ignored by mainstream media outlets.
PRAY for Christians in Burkina Faso to be filled with God's peace that surpasses all understanding in the face of such brutality, for their protection, and for them to be strengthened in their faith and unity.


With the generous support of caring friends like you, our partners in the field in can provide immediate humanitarian aid such as emergency food, water and safe houses. They can also offer trauma counseling, literacy training and job training for people starting over; restoration assistance to rebuild churches and homes that have been destroyed; and provide Bibles, Bible study materials and discipleship training for new believers.
Please send your tax-deductible gift of 50, 100, 500 dollars or more today to help minister to the needs of persecuted Christians and others in unbelievably desperate situations.
Thank you for partnering with LRI to help Christians who are suffering violent persecution for their faith all over the world.
God bless you,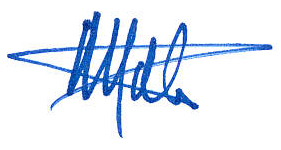 Mathew D. Staver
Founder and Chairman