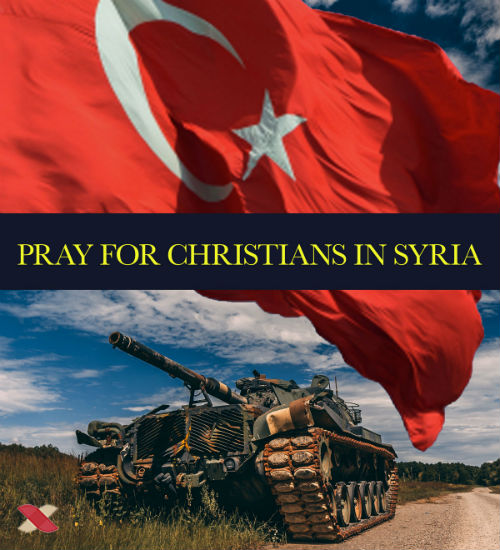 It is distressing, to say the least, to receive confirmation that the same jihadist group that devastated the north Syrian city of Afrin last year has joined forces with Turkish President Erdogan. That is what many Christian Syrians feared could happen—and warned would happen—if Turkey invaded the northeastern border of Syria.
In an interview with CBN News, Dave Eubank of the Free Burma Rangers said, "These Turkish airstrikes have not stopped any day during this so-called cease-fire along with, of course, the Free Syrian Army […] attacked all day yesterday from noon until night."
According to the article, the Free Syrian Army destroyed churches in Afrin during the religious and ethnic cleansing of that city last year, and is once again being supported by Turkey with rockets, mortars and artillery.
Turkey and its jihadist partners are also using drones to carry out pin-point air strikes, causing many to hide in fear of detection by the drones.
PLEASE CONTINUE TO PRAY for our Christian brothers and sisters and others in the region who are enduring such frightening attacks. These people need our prayers as well as our support with practical humanitarian aid. We can all do something to help.

Our Christ-centered partners on the ground in Syria and surrounding countries are working to alleviate the suffering of the wave of refugees fleeing the invasion from the north, but the need is far outpacing the supply.
Please share a tax-deductible gift today of 50, 100, 200, 500 dollars or more to help meet this escalating need and let them know that Christians in the U.S. will continue to stand with them in prayer and practical aid.
Every gift you can share will help provide emergency relief boxes containing food and other essentials like clean water, cooking materials, temporary housing, hygiene kits, medical care, warm clothing and blankets as winter approaches.

Please SHARE these updates with your family, friends and church to raise awareness of this need. Thank you in advance for standing with LRI to pray for and care for the situation in Syria, and for persecuted believers all over the world!
God bless you,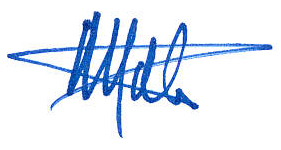 Mathew D. Staver
Founder and Chairman

*Representative photos/names used for security reasons.