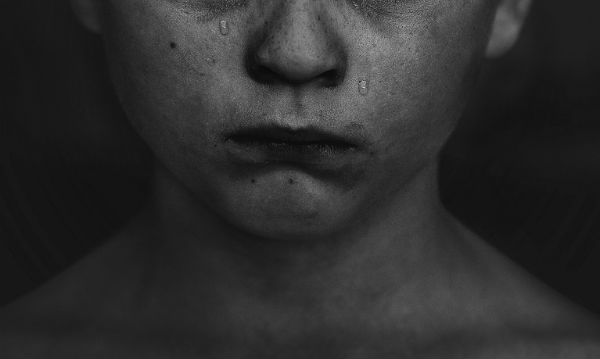 I'm so grateful for the way God makes Himself known to those who seek Him—aren't you? As part of our Liberty Relief International family, you know there are Christians all over the world who suffer unspeakable persecution for following Jesus.
For boys like Asim (14) and Sam (10), God's faithfulness truly is their only hope.
Last year, the vehicle they were riding in with their dad was stopped by Islamic radicals on a road in Minya, Egypt. The boys hid in the back when the militants dragged their father from the truck, forced him to the ground and ordered him to convert to Islam at gunpoint.
The boys heard him refuse to recant his faith in Jesus. There was a pause, then they listened in horror as bullets riddled their father's body, leaving him bleeding and crumpled on the ground.
The militants fired a shot toward the boys, but decided to leave them to live with what had happened, convinced it would seal their conversion to Islam. It did not.
Afterward, Asim found a passerby to take his little brother to safety. Asim then sat on the ground, holding his father as he breathed his last.
Thanks to caring people like you, the boys have received trauma counseling and continue to grow in their faith, though Sam still battles intense fear. They are proud of the faith of their father and follow the example he set for them.

When you partner with LRI, you make it possible to help even the most vulnerable believers in their time of greatest need.
Your generosity enables our Christ-centered partners on the ground in these high-persecution regions to offer urgently needed humanitarian aid such as emergency food, water and safe houses. They can also offer trauma counseling, literacy training and job training for Christians starting over; restoration assistance to rebuild churches and homes that have been destroyed; and provide Bibles, Bible study materials and discipleship training for new believers.
As we begin this New Year, I ask you to renew your prayers and commitment to stand with the persecuted family of God so we let them know we care... and take action on their behalf.
Your gift of any amount today will be used to provide assistance where it is most needed.

Praising God for His faithfulness and for the fact that we still live in a country where we are free to worship the King of Kings!
God bless you,


Mat
*Representative names and photos used for security reasons.