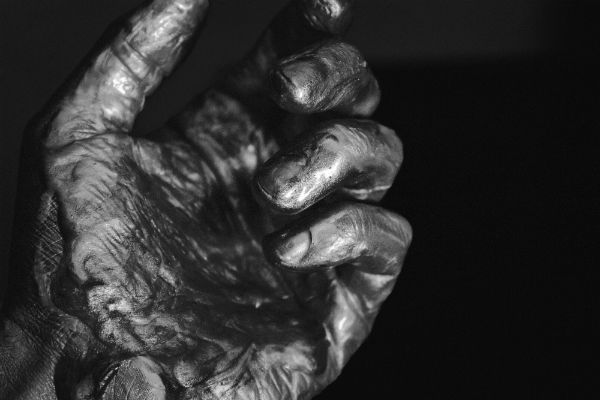 In what they declared to be a "message … to the Christians of the world," members of the terror group, Islamic State in West Africa Province (ISWAP), videoed their evil, unprovoked slaughter of 11 Nigerian Christians the day after Christmas.
The Christian Post reported that additional video of the massacre shows the captive Christians pleading with the Christian Association of Nigeria (CAN) and President Muhammadu Buhari to save them.
Just days later, while the blood of those martyrs was still fresh on the ground, the Nigerian Supreme Council for Islamic Affairs, President-General, Sultan of Sokoto, Alhaji Sa'ad Abubakar III, had the audacity to publicly declare that there is no Christian persecution in Nigeria! He further asserted that the claims of the U.S. and the CAN regarding Christian persecution in the country are completely false.
Days later, Rev. Lawan Andimi, a local chairman of CAN in Michika, Nigeria, was forcefully abducted by ISWAP/Boko Haram terrorists. A video of Rev. Andimi pleading for help was released on January 5, and he has not yet been released.
THEY NEED OUR PRAYERS
The 11 Christians killed Christmas day raised the number of Christians killed at the hands of militants in Nigeria to over 1000 last year. The violent militant group Boko Haram, ISWAP (which broke from Boko Haram) and Fulani herdsmen pose a constant genocidal threat to Christians throughout Nigeria.
ISWAP claimed the Christmas massacre was in retaliation for U.S. forces killing their leader, Abu Bakr al-Baghdadi, in Syria weeks earlier. Now, in the wake of the death of Iranian commander Qassem Soleimani, Christians in Nigeria are braced for more revenge attacks.
Pray for those who are blinded by false religion to have their eyes opened to the one true God, for darkness to flee, for chains to be broken, for lies to be revealed and replaced with truth.

THEY NEED OUR SUPPORT
Nigerian Christians not only live under the constant threat of attacks by Islamic terror groups, many live in states that are under Sharia (the radical legal code of Islam). Christians suffer constant pressure in these areas, as well as severe discrimination and exclusion as second-class citizens
Will you help LRI stand with these persecuted believers who are facing life-and-death situations for their faith?
Your gift of 50, 75, 100 dollars or more today will help us provide assistance where it is most needed.
Our teams on the ground in the region are doing everything they can to provide urgently needed humanitarian aid such as emergency food, water and safe houses. They can also offer trauma counseling, literacy training and job training for Christians starting over; restoration assistance to rebuild churches and homes that have been destroyed; and provide Bibles, Bible study materials and discipleship training for new believers; and more. But we need your help to do more to meet the needs in Nigeria and beyond.

We will continue to update you on this situation as it unfolds. Thank you for praying for our brothers and sisters in Nigeria, the Middle East, and all over the world.
God bless you,


Mat