"Christianity in Iraq, one of the oldest Churches, if not the oldest Church in the world, is perilously close to extinction. Those of us who remain must be ready to face martyrdom."

—Rev. Bashar Matti Warda, Archbishop of Erbil, Kurdistan Iraq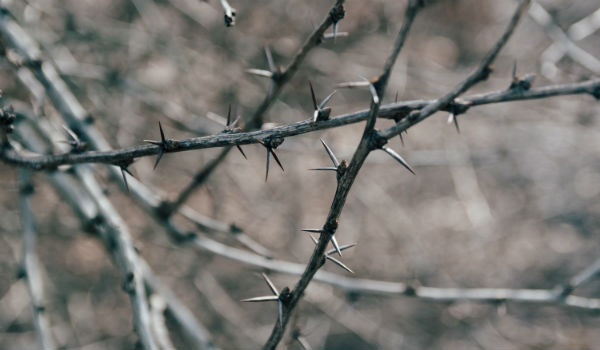 Please pray for the safety of four Christian aid workers who were reported missing and presumed kidnapped in Iraq yesterday.
As you may know, Liberty Relief International was launched in the midst of ISIS's reign of terror in Iraq and Syria, when Christian and Yazidi men, women and children were suffering horrific torture and systematic annihilation.
Some of our earliest work with our Christ-centered partners in the region included providing food, clothing, Bibles and other emergency aid to refugees – long before UN aid was established.
Sadly, our work there is not finished. As Archbishop Warda stated last year in his passionate address in London:
"In Iraq, there is no redress for those who have lost properties, homes and businesses. Tens of thousands of Christians have nothing to show for their life's work, for generations of work, in places where their families have lived, maybe, for thousands of years."
Many of our Christian brothers and sisters are still struggling for survival there. It is estimated that before the ISIS expansion, there were roughly 1.5 million Christians living in Iraq, a number that has since dwindled to less than 200,000.

With the help of friends like you, we remain committed to sending relief assistance to our partners on the front lines in these areas of great need and tremendous persecution.
Your generous, tax-deductible gift today of 50, 100, 500 dollars or more will help us minister to the physical, emotional and spiritual needs of believers in Iraq who are trying to rebuild and carry on the Christian presence and heritage in that country.
Your help also provides trauma counseling, literacy training and job training for people starting over; restoration assistance to rebuild churches and homes that have been destroyed; and provide Bibles, Bible study materials and discipleship training for new believers.

When you partner with LRI, your compassionate generosity helps Christians and others who constantly face violence, torture, false imprisonment, kidnapping, rape or even death because of their faith.
Please give today and join us in praying for Christians who are suffering violent persecution, and share these updates with your family, friends and church to raise awareness of this need. Your gifts and prayers are truly a lifeline. Thank you in advance for standing with LRI to care for our hurting family all over the world!
God bless you,


Mat

*Representative names and photos used for security reasons.