I told you this week about the injustices associated with being a Christian in Pakistan...
Radical Islamic groups regularly and violently target believers

Christian converts from Muslim backgrounds are vulnerable to harsh persecution from both family members and friends

Sharia (the Islamic legal code) says men can marry underage girls as long as they have had their first menstrual cycle — young Christian or Hindu teenagers are most often the victims
You may remember from widely circulated news reports the name Asia Bibi — a Christian woman who spent eight long years on death row on false blasphemy charges and was eventually acquitted by the country's Supreme Court.
After a long-fought battle, she escaped the persecution and imprisonment in Pakistan and made it out of the country, for which we praise God.
WorldNetDaily.com now reports that Asia is issuing an intense warning to the world that the Christians who remain in Pakistan face a constant "sword of Damocles."
The WND report details the raw, painful facts of her imprisonment:
In a new book about her by French journalist Anne-Isabelle Tollet, she says she "became a prisoner of fanaticism and tears were the only companions in the cell."

"My wrists are burning me, it is hard to breathe. My neck is encased in an iron collar that the guard can tighten with a huge nut. A long chain drags along on the filthy ground. This connects my neck to the handcuffed hand that pulls me like a dog on a lead. Deep within me, a dull fear takes me towards the depths of darkness. A lacerating fear that will never leave me," she says.

And now?

"Even with my freedom, the climate does not seem to have changed and Christians can expect all kinds of reprisals. They live with this sword of Damocles over their head," she says.
You can give hope to Christian sisters and brothers like Asia through Liberty Relief International — in Pakistan, throughout the Middle East and in countries worldwide.
Your tax-deductible gift of compassion today — of 50, 75, 100 dollars or more — will help relieve the suffering of believers enduring the harsh reality of violent persecution.
They need your voice. They need your prayers. They need your generous support.
Any gift you share will help minister to the needs of persecuted Christians and go a long way to provide not only emergency aid like safe shelter, food and water...
...but also spiritual support like counseling, job skills and literacy training, distribution of Bibles and discipleship materials and much more.
Thank you! Your generosity is deeply appreciated. I am beyond grateful for your compassionate response to the cries of our brothers and sisters in desperate circumstances.
God bless you,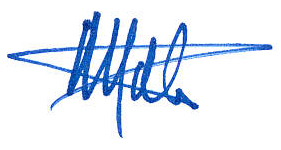 Mat Staver





Liberty Relief International is a 501(c)3, tax-exempt nonprofit organization. Contributions are tax-deductible to the extent permitted by law.