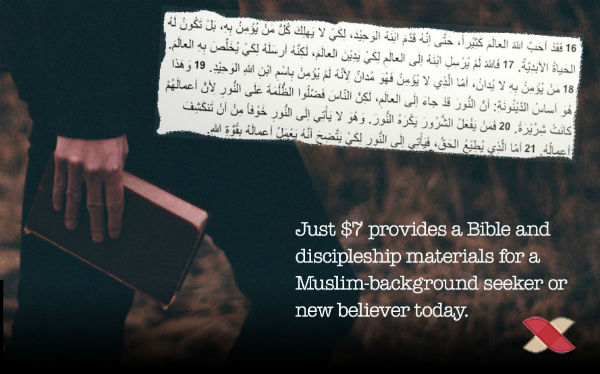 Muslims who convert from Islam to Christianity — and find hope in the love of Jesus — urgently want Bibles of their own to study. God's Word gives them strength to stand and live confidently in their new faith.
Please help Liberty Relief International send Bibles to persecuted believers in the Middle East, in countries across Africa and beyond. You can give them a precious gift today — the sword of the Spirit!






*Representative names/photos for security reasons.