Three Christians in Pakistan's Sahiwal district were attacked and severely injured by a mob of enraged Muslims last month, says International Christian Concern. The mob reportedly assaulted the Christians because they were constructing a new church.
According to news sources, the Christian community began to build a church but once the early stages of construction began, an angry group of Muslims arrived to threaten the workers and destroy their progress.
When the builders objected, two were shot and another was attacked with an ax. All three Christians were hospitalized with severe injuries — one remains in critical condition.
An eyewitness said...
"The Muslim villagers who are against us are powerful politically and financially and we have little hope for justice — after all, we are hated Christians. This attack has left us devastated and fearful ... This hatred is so deep there is little hope for our future generations. Even then, we trust God."
I am moved to know that even after brutal attacks like this, Pakistani believers continue to "trust God."
With Pakistan at the fifth spot on the Open Doors World Watch List, Christians there face severe discrimination for their faith in Jesus.
Yet they press on — with God's help, and with yours...

With your gift to Liberty Relief International today, our Christ-centered partners on the ground in places like Pakistan and elsewhere provide physical and emotional support where it's most needed.
You'll play an integral part in lifting their spirits, encouraging families and individuals suffering harsh persecution and keeping them focused on the Lord in times of intense trial. Your generosity provides aid like trauma counseling, literacy and job training, home- and church-rebuilding, distribution of Bible and discipleship materials and much more.
So please give generously today for the sake of those carrying the heavy burden of persecution.
Thank you ... and thank you for your prayers on their behalf!
God bless you,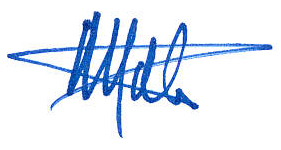 Mathew D. Staver
Founder and Chairman



Liberty Relief International is a 501(c)3, tax-exempt nonprofit organization. Contributions are tax-deductible to the extent permitted by law.

*Representative names/photos for security reasons.