I saw Seida's story recently via one of our Christ-centered
partners overseas. I wanted you to see it, too.
Sometimes knowing a name — or seeing a face — within the
context of persecution's terror really makes a difference.
God calls us to help our persecuted family around the world. I
hope you won't soon forget Seida, or her plight...
—Mat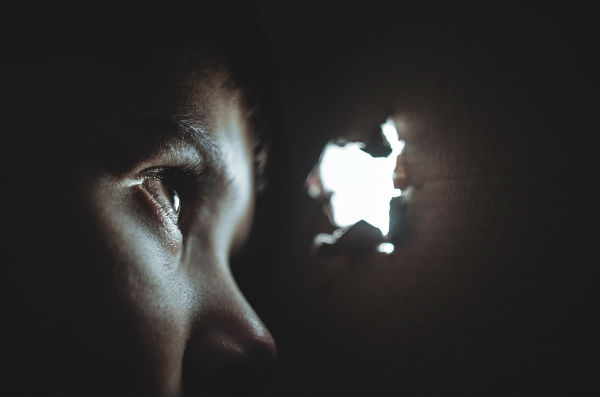 Seida* lives in the Nuba Mountains of Sudan — a country in which thousands of Christians have been killed and displaced by ethnic cleansing and civil war.
Her husband was killed in battle after he joined the army. Then, Seida's oldest son moved away. She hasn't had contact with him since. He could be thriving ... he could be dead — sadly, she's unsure.
Seida grew up a Muslim … but then, thankfully, she found and began following Jesus. Ever since, her family has been pressuring her to leave Christianity. Yet despite the difficulties of living as a widow with very little help or support from loved ones, she is determined to hold on to the Lord.
Open Doors reports that in Sudan, the #7 spot on their World Watch List...
Many churches have been demolished and church leaders have been arrested for speaking out against persecution.
Blasphemy laws are being used to persecute Christians — many are afraid to share their faith for fear that they will be accused of "acts that encourage apostasy against Islam."
Leaving Islam to follow Jesus is illegal and can be punishable by death, and believers from Muslim backgrounds often keep their faith secret. Some have been put under house arrest by their families when their new faith was discovered.

Help Liberty Relief International today let brothers and sisters like Seida know they don't suffer alone.
Your gift right now will provide practical humanitarian relief — emergency food, water, shelter and safety — to believers in need of immediate support and those who have been displaced by civil war, political unrest and violence.
Our local partners also offer trauma counseling, literacy and job training, assistance in rebuilding churches and homes that have been attacked or destroyed ... plus Bibles, discipleship training and materials and more.
Consider how generous you can be today — for the sake of every aching man, woman, widow, child or orphan who needs hope.
Thank you for seeing Seida with your heart.
Thank you for sharing the tangible love of God with people just like her.
God bless you,


Mat
*Representative names and photos used for security reasons.