Women like Esther pay a high price for following Jesus.
Esther lives in the volatile nation of Nigeria, where Christians live under the relentless threat of violent persecution.
She was 17 when the Islamic extremist group Boko Haram attacked her village. The militants abducted her, took her far away, and did everything they could to make her and the other Christian girls they had kidnapped renounce their faith.
Determined not to give in, Esther was raped continually.

She endured intense abuse for many months.

In captivity, she conceived and had a daughter.
Her rescue and return to her family a year later should have been a joyous occasion...
But she soon realized she was facing another kind of persecution ... from her own community. "They called my baby 'Boko,'" Esther says.
According to a recent report from Open Doors USA, Nigeria's government is finally beginning to acknowledge that Christians bear the brunt of the violent attacks that have engulfed the nation in recent years.
More than 7,000 Nigerians have been killed because of their Christian faith over the last three years. Until now, the government had denied Christians were targeted.
Our brothers and sisters there and elsewhere need your heartfelt prayers ... and your financial support.
Will you partner with Liberty Relief International today to help minister to their physical, emotional and spiritual needs?
Your tax-deductible gift of 50, 100, 500 dollars or more will enable us to send urgently needed aid to our partners in the field who are working with families and communities in which faith in Christ puts them at constant risk from violence, torture, imprisonment, kidnapping, rape or even death.
Your generosity will help provide for immediate humanitarian needs as well, help like emergency food and water ... safe houses and trauma counseling ... literacy and job training ... restoration assistance to rebuild churches and homes ... Bibles, Bible study materials and discipleship training for new believers ... and more.
And please, remember to pray for persecuted Christians in Nigeria and beyond.
Pray for healing in hostile regions, and for wisdom for governments and local ministry groups in their work to protect all citizens and promote peace.
Thank you for your compassionate response!
God bless you,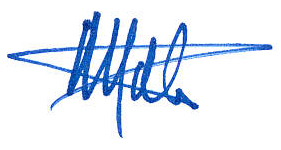 Mathew D. Staver
Founder and Chairman


Liberty Relief International is a 501(c)(3), tax-exempt nonprofit organization. Contributions are tax-deductible to the extent permitted by law.

*Representative names/photos for security reasons.