It might be difficult to hear or read about, but it's true.
The lockdowns are causing unimaginable suffering for persecuted Christians.
Families are starving.

Lines to get food in some of the hardest hit areas are 2.5 miles long or more.

I have seen videos of people in South Africa brutally by police because they left their homes...

I've watched videos in horror as the throats of senior citizens are slit so their food could be stolen.
A holocaust is happening worldwide, and we must do what we can to help end it.
Yes, the plight of persecuted Christians in authoritarian countries is worse than we can imagine, but you are aware of them … I am aware of them … and God is aware of them.
With your gift to Liberty Relief International today, you'll enable our local partners to respond with humanitarian aid and spiritual support — you'll be a lifeline in an unprecedented time.
You will provide emergency food, water, shelter and safety to believers in need of immediate support in the midst of unrest and violence.

Through your generosity, our Christ-centered partners will also be able to offer trauma counseling, literacy and job training, assistance in rebuilding churches and homes that have been attacked or destroyed ... plus Bibles, discipleship training and materials and more.
You and I have an opportunity to make an impact today. I hope you'll join me in taking advantage of it.

Thank you for praying for the persecuted, responding as the Lord leads, and acting on their behalf today.
God bless you,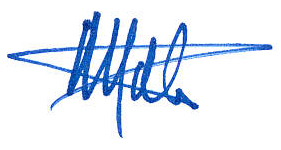 Mathew D. Staver
Founder and Chairman



Liberty Relief International is a 501(c)(3), tax-exempt nonprofit organization. Contributions are tax-deductible to the extent permitted by law.