You can be a beacon of hope!

Perhaps you've wondered why Liberty Relief International shares so much "bad news."
Honestly, I wish we didn't have to.
It would do my heart — and our world — a great deal of good if Christian persecution overseas wasn't increasing with every year.
But the stark reality remains:
More than 245 million believers in Jesus Christ live in places where violent and volatile persecution exists.
That equates to 1 out of every 9 Christians around the globe living under the constant threat of violence, torture, false imprisonment, kidnapping, rape, displacement from their homes or towns, or even death because of their faith.
Here in America, it can be difficult to comprehend what it means to be that 1 of 9.
But when you and I stop to consider what that one brother or sister may be enduring — the ways in which he or she is suffering at the hands of hate — we are compelled to take action.
So I don't think of these emails as spreading bad news … I hope you don't either. They are actually good reminders that keep Christians here — who don't face such aggression and brutality — in touch with the rest of the Body of Christ. When one member suffers, we all suffer, after all.
And we must not turn a blind eye or a deaf ear to the horror our persecuted family experiences because it makes us uncomfortable.
Rather, try to let your righteous anger at each tragic story you read compel you to reach out and help them with their immediate, practical needs.
When you partner with Liberty Relief International, your prayers and compassionate giving truly make a difference for those who choose Jesus over comfort — no matter the cost.
As you know, we work with Christ-centered partners all over the world who provide for urgent humanitarian needs like emergency food, water, shelter and safety for believers who have fled deadly violence.
They also offer trauma counseling ... literacy training and job training … assistance in rebuilding churches and homes that have been destroyed ... and they also provide Bibles, Bible study materials and discipleship training for new believers.
I'm thankful you have chosen to be part of LRI's ministry. As you pray for our brothers and sisters, please also give generously to let struggling families and communities know they have not been forgotten.

Thank you, as always, for being a beacon of hope in times of hopelessness, darkness and oppression!
Yours in Christ,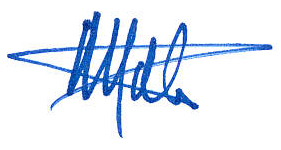 Mat Staver
Chairman


Liberty Relief International is a 501(c)(3), tax-exempt nonprofit organization. Contributions are tax-deductible to the extent permitted by law.
*Representative names and photos for security reasons.