Give Hope to Abused Christians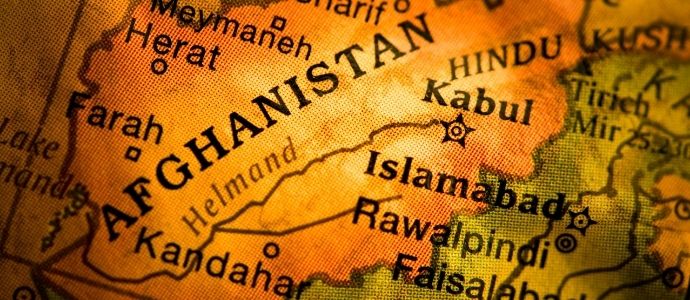 I am deeply concerned about the impact that President Biden's impending troop removal from Afghanistan is expected to have on Christians in the region.
The move not only affects the people of Afghanistan, but also nearby Turkey.
International Christian Concern (ICC) commented on this developing situation:
Turkish President Erdogan is looking to extend the country's level of influence and ideology yet again, this time turning his attention to Afghanistan. As the United States plans for its September withdrawal, Turkey is placing itself as a key player in the country, including by taking over the security of Kabul Airport. ... Erdogan said, "as the Taliban held some talks with the US, it should hold these talks with Turkey much more comfortably. Because Turkey has nothing that contradicts their beliefs."
Christ-followers have endured violence from extremist groups (like the Taliban, ISIS and Al-Qaeda) for years in this region of the world. Religious freedom violations and oppression of Christians have riddled the nations of Afghanistan, Iran and Turkey.
ICC reports: "Afghani Christians, already fearful of their fate with the U.S. withdrawal, may again face new and emboldened extremist ideology. As the Taliban has expanded its domain, an increased number of refugees are running from Afghanistan to Turkey through Iran."

But where uncertainty lurks, your Christlike compassion shines through.

With your support today, Liberty Relief International will help believers experiencing oppression, harassment, violence and religious hatred around the world.

Your gift of 50, 100, 500 dollars or more will meet the needs of persecuted brothers and sisters in desperate and dark situations.

We partner with trusted, Christ-centered partners on the ground who provide humanitarian supplies to some of the most deeply affected areas—places where the gospel is not welcome.

You'll empower them to offer emergency food and water, safe houses, trauma counseling, emotional and spiritual support, Bibles, faith-based materials and much more.
Please continue to stand with us in praying for the persecuted, caring compassionately for their needs by way of your generosity and advocating for hurting individuals in Turkey, Afghanistan and other parts of Asia, the Middle East, Africa and elsewhere.

Thank you for being a blessing to the Body of Christ.

Mat Staver

Liberty Relief International is a 501(c)(3), tax-exempt nonprofit organization. Contributions are tax-deductible to the extent permitted by law.


*Representative names and photos used for security reasons.