"A stronghold in times of trouble" (Ps. 9:9)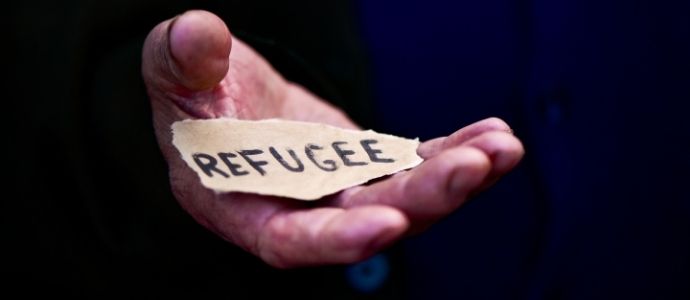 Firsthand accounts from persecuted believers are key to understanding their suffering. It is a privilege to listen and feel compassion for their pain the way our Heavenly Father does.
CSW is a human rights group that advocates globally for "Freedom of Religion or Belief." In a recently published blog post, CSW looks at life in exile through the eyes of a man named Ali*, a Christian convert originally from Iran. You'll be moved, as I was, when you read some of the most jarring and emotional details of his story:
I'm a young Iranian Christian citizen who has been stuck in long and exhausting limbo against my will for more than half a decade in Cuba. I'm a refugee, away from all the loved ones and abandoned in a foreign land with no sense of "belonging." ...

In escaping a country whose culture, history and name is in my blood, I lost something ineffable. I can't write or talk about it, it's just a void. ...

I have never experienced this level of discomfort or being an exile in my life ... but now I am one, with more than half a decade of living in fear, uncertainty, tears and pain. ...

Please pray for my strength. The longer this situation gets, the harder every day gets.
Can you imagine the depth of suffering this brother in Christ is enduring?
Will you hear and see him today with a heart full of God's love and compassion?
As you stand with Liberty Relief International with a generous gift, you'll also be standing with fellow Christians like Ali by helping local, on-the-ground partners meet their most urgent needs ... as well as provide tangible, desperately needed hope through trauma counseling, spiritual and emotional support and much more.
"The LORD is a refuge for the oppressed," Psalm 9:9 says, "a stronghold in times of trouble."
Your generous support right now will remind our persecuted family of the stronghold they have in God the Father ... and in fellow believers in distant lands.

As Christians, we are called to help the suffering.
Please pray for Ali—for his protection—for his family overseas who are helpless in his time of need—and that his situation will miraculously turn around so he can live life in freedom, not fear.
You have my deepest gratitude.
Mat Staver

Liberty Relief International is a 501(c)(3), tax-exempt nonprofit organization. Contributions are tax-deductible to the extent permitted by law.
*Representative names and photos used for security reasons.