Stand in the Gap for the Persecuted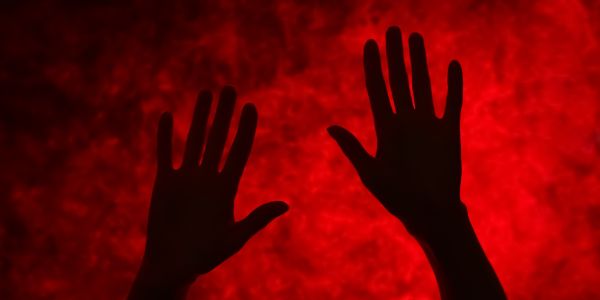 Nigeria, which is country No. 7 on the Open Doors 2022 World Watch List, has been known for brutality against Christians for many years now …
But the violence and bloodshed have tragically escalated as of late.
In a statement on Monday, July 4, International Christian Concern reported, "Nigeria's Minister of Information and Culture, Alhaji Lai Mohammed, denied concerns of persecution against Christians in Nigeria in response to U.S. senators calling for the reinstating of Nigeria as a country of particular concern for religious freedom."
Mohammed stated in an interview that the concerns expressed about Nigerian Christians' lack of religious freedom rights hinged upon falsehoods and misunderstanding of the religious situation in the country. He stressed that Nigeria does not have legislation that allows for the violation of religious freedom rights and that "it is not true that Nigeria persecutes anybody on account of his or her faith."

In an interview, Mohammed recognized the rising insecurity in Nigeria, saying, "we have issues of criminality going on and the criminals really do not make the distinction of any religion."
This is false, … an outright fabrication designed to give cover to violent Islamic persecution.
The lives of Nigerian believers are relentlessly threatened by radical groups like Boko Haram, Fulani militants, the Islamic State West Africa Province (ISWAP) and others … and their atrocities regularly make world news feeds.
Today, I urge you to stand in the gap for Christians in Nigeria and elsewhere who live under the threat of violence, torture, abduction, rape or death because of their faith.
Your compassionate gift today to Liberty Relief International—of 50, 100, 200 dollars or more—will help provide for the basic needs of Christian brothers and sisters and their families—emergency aid like food, water, shelter and safety.
Our partners on the ground in hostile places like Nigeria also offer:
Trauma counseling, literacy training and job training.

Help in rebuilding churches and homes destroyed in attacks.

Bibles and study materials, plus discipleship training for new believers.

And more.
Your contribution to LRI will help meet the urgent needs of persecuted believers and others suffering constant cruelty and heartache.
Thank you for your Christ-like compassion.

Mat Staver


Liberty Relief International
is a 501(c)(3), tax-exempt nonprofit organization. Contributions are tax deductible to the extent permitted by law.
*Representative names and photos used for security reasons.